This week we are creating, refreshing and reusing with three easy DIY's. Paint is also a prominent theme in our project ideas – maybe because sometimes that is all it takes to create something truly lovely!
Cans have a multitude of uses and feature quite heavily in home craft ideas. We really like this idea from All Women Stalk; keeping it simple and using it as a planter for some leftover seeds you might have or a succulent off cut.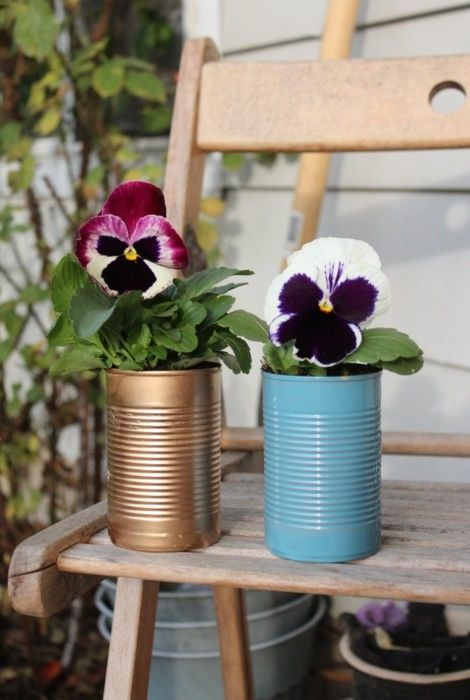 Most people have an old table lying around that could use some love (or you could probably find a cheap one from an op shop or discount store). This project from Hi Sugarplum! utilises the existing colour but updates the look with a gorgeous stencil.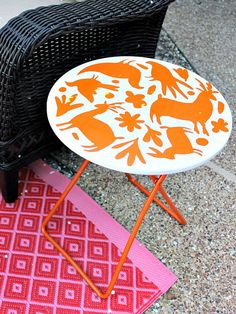 These personalised woodland creature brooches are adorable and we think they would make the perfect gift for a newborn. They are pretty simple to make and cute to boot. Courtesy of Oh Happy Day.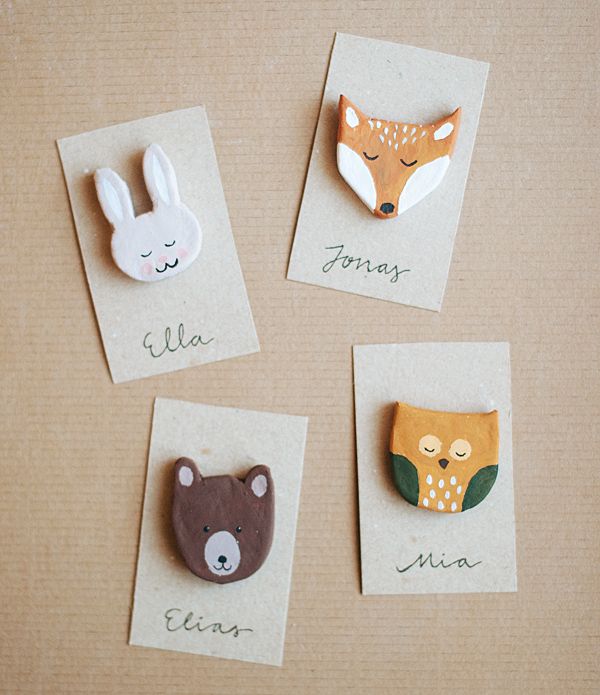 If you like these ideas, don't forget to follow us on pinterest. We regularly pin creative ideas that we (and our followers) love.  Also, we would like you to share any fabulous ideas that you've tried and tested. Leave us a comment below.