Recently I was sent a Dremel Electric Engraver to test out, which I was pretty pumped about because I don't know any DIYer who doesn't love Dremel. 
I already have a Dremel Drill which I love and have used in a bunch of different personal passion projects, along with business projects (like sanding resin and bamboo jewellery pieces), but I'd never used an engraver before, and didn't really know what it would be useful for besides labelling tools and hardware… Luckily, my eyes have been opened! 😉
---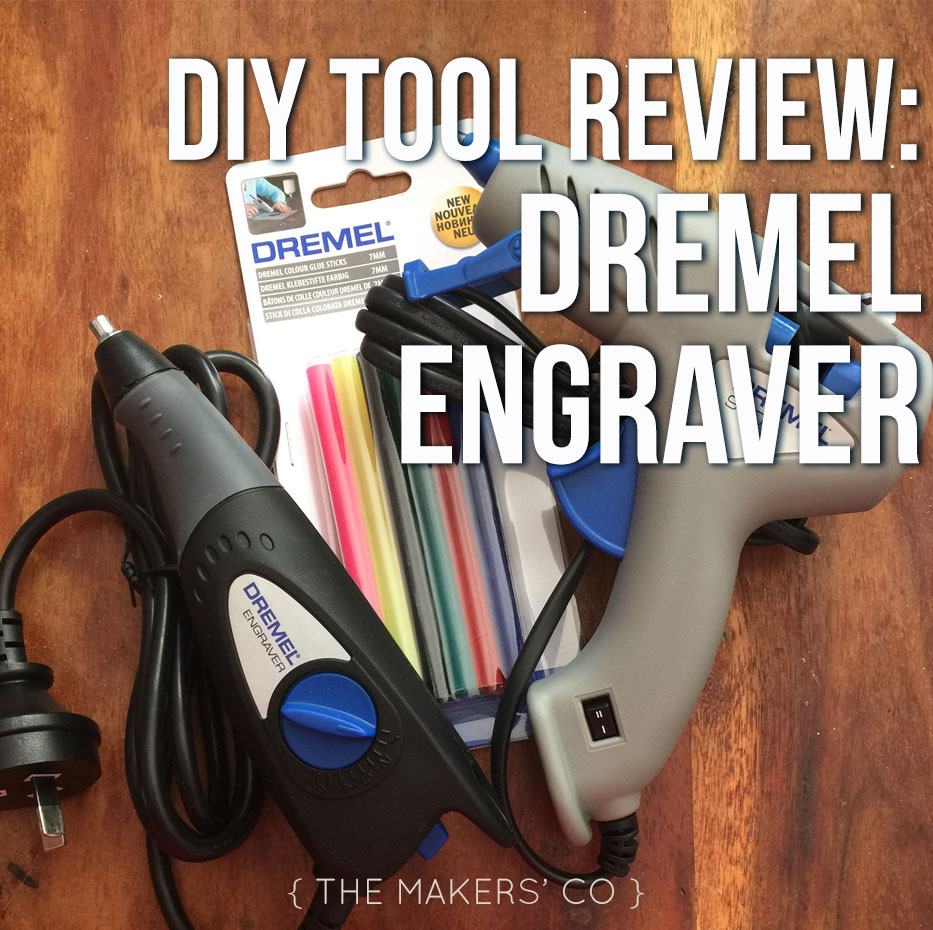 Here's the official spiel from the good peeps at Dremel:
Get an engraving kit that does it all. This unique kit lets you engrave or decorate a wide variety of materials this Mother's Day, including metal, plastic, glass, ceramic, wood and leather. Each Dremel engraver kit includes a tool with a soft-grip body and variable stroke control so you can etch both fine lines and deep grooves. Also included is a replaceable carbide engraving point. By providing you with options that a stand-alone leather, wood or metal engraving kit can't, Dremel gives you more ways to personalise your gifts for mum this Mother's Day.
Oh sh*t yeah, it's Mother's Day this weekend! Well I better bust out that Dremel Engraver and some glass and see what she can do 😉
Quality:
Firstly, I love the size and shape of the engraver. It's really compact, well built (no loose rattley bits) and ergonomic – fits in my lefty hand really nicely. The cord isn't super long, which means you'll need to work near a power point or power board, but it also means there isn't a long, unwieldy cord you have to deal with when moving it around.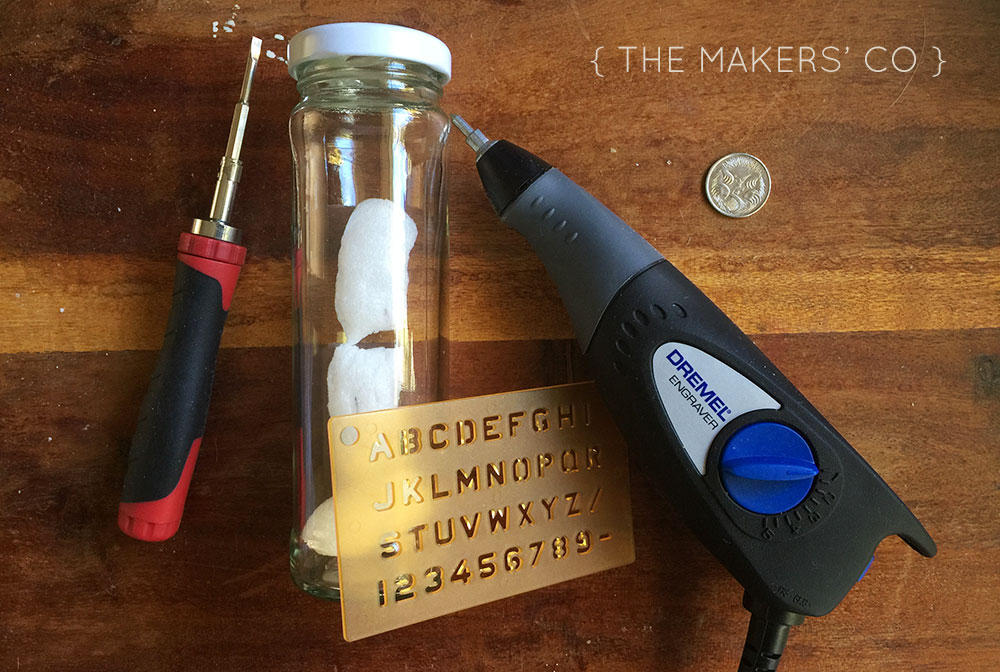 Ease of use:
Straight out of the box it's pretty obvious how you use it: put the engraving tip in the end, and away you go. But! You'll need an itty bitty flat-head screw-driver to loosen the screw, to be able to insert the tip. So keep that in mind if you don't have a mini flat head in your DIY arsenal already. It also comes with a letter template, but I wanted to get a bit more creative 😉
I spent some time checking out the Dremel Instagram feed to get some inspiration on what to do once I had the engraver in my hot little hands, and I was pretty impressed with the things people are making and tagging with #dremel!
I was pretty blown away by this baby, done with the Dremel Engraver:
But for today, I only had a few spare minutes to play with the new tool, so I just busted out some pretend brush script lettering for my test. One day soon I will most definitely be trying something far more adventurous!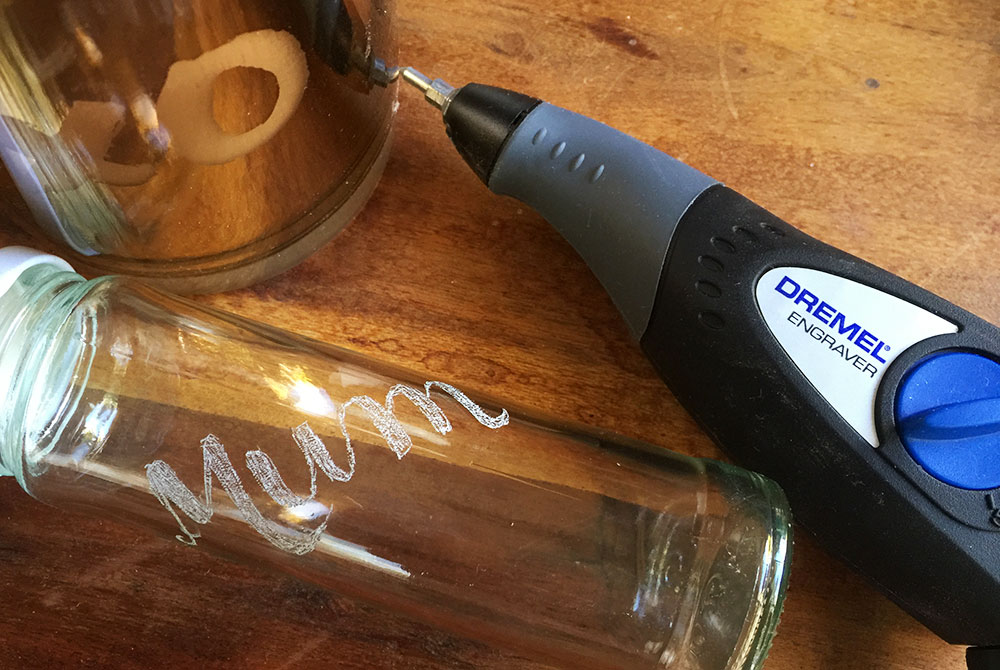 Verdict:
So, the engraving tool is rad, and I kinda love it. It's really easy to use, makes a good clear mark without any pressing or force, and is easy to sort of "sketch" out shapes before filling them in (my job here is rushed, I could definitely make the letters more filled and "neater").
The only downside is how loud it is, I would definitely recommend wearing earplugs when using it! I think that's just the nature of the beast though, the engraving tip basically hammering away at the glass, it's going to be loud no matter what.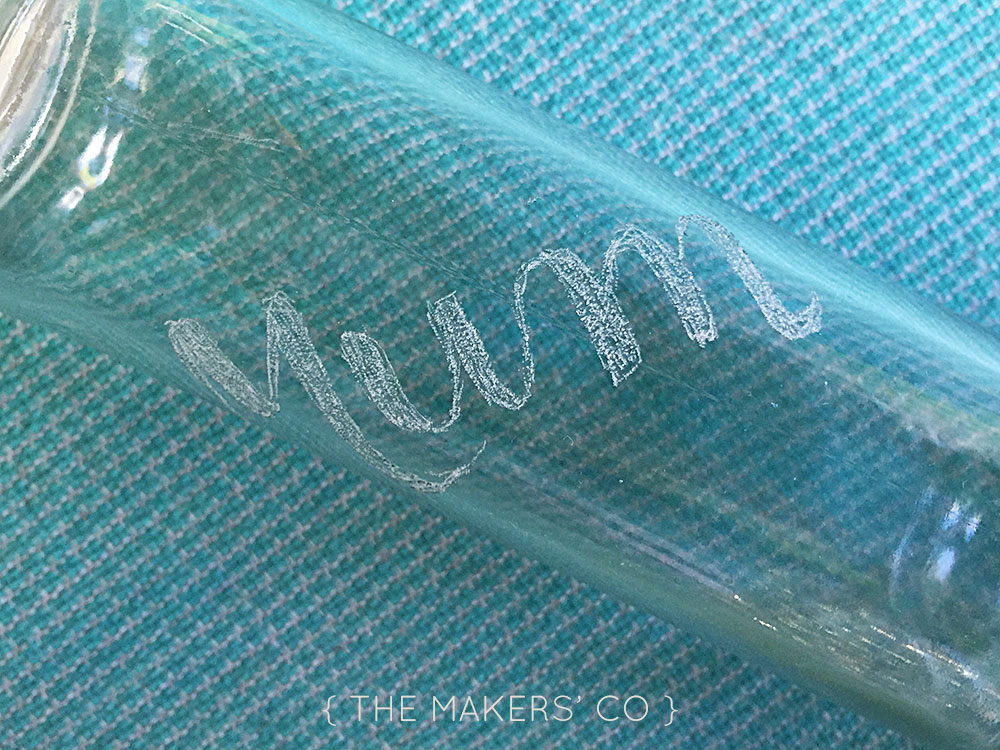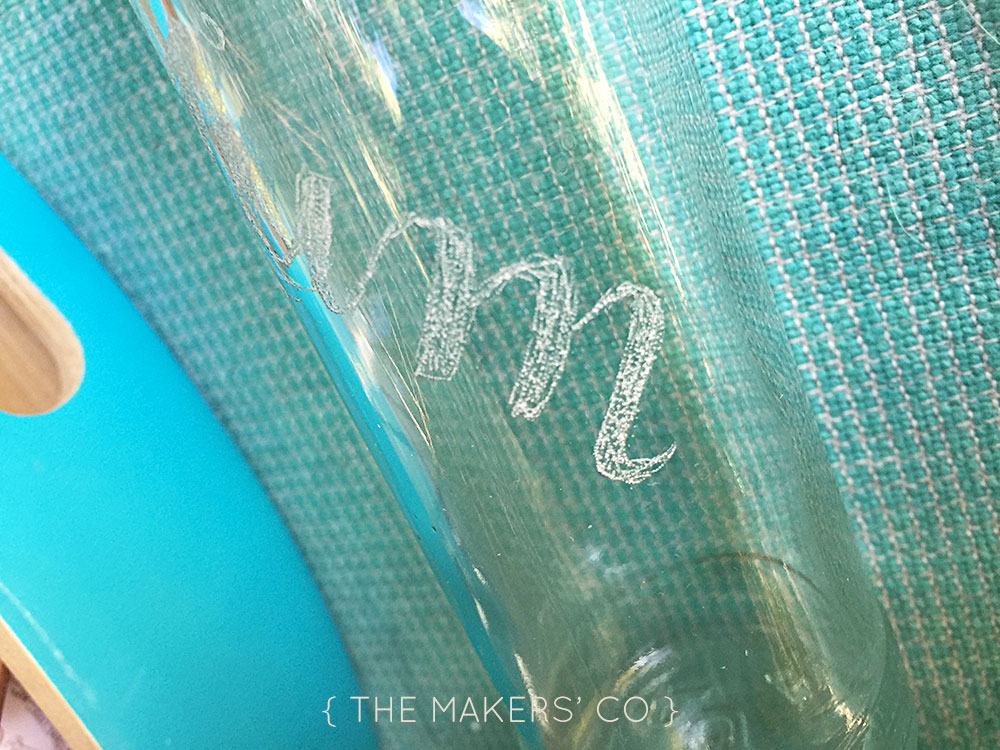 I might fancy-up these jars a little more with some illustration engraving around the sides, and then fill with lollies and tie with ribbon to give to our mums from Rafa and Harriet on Sunday =) (I'll post the results to my Instagram if you're interested!)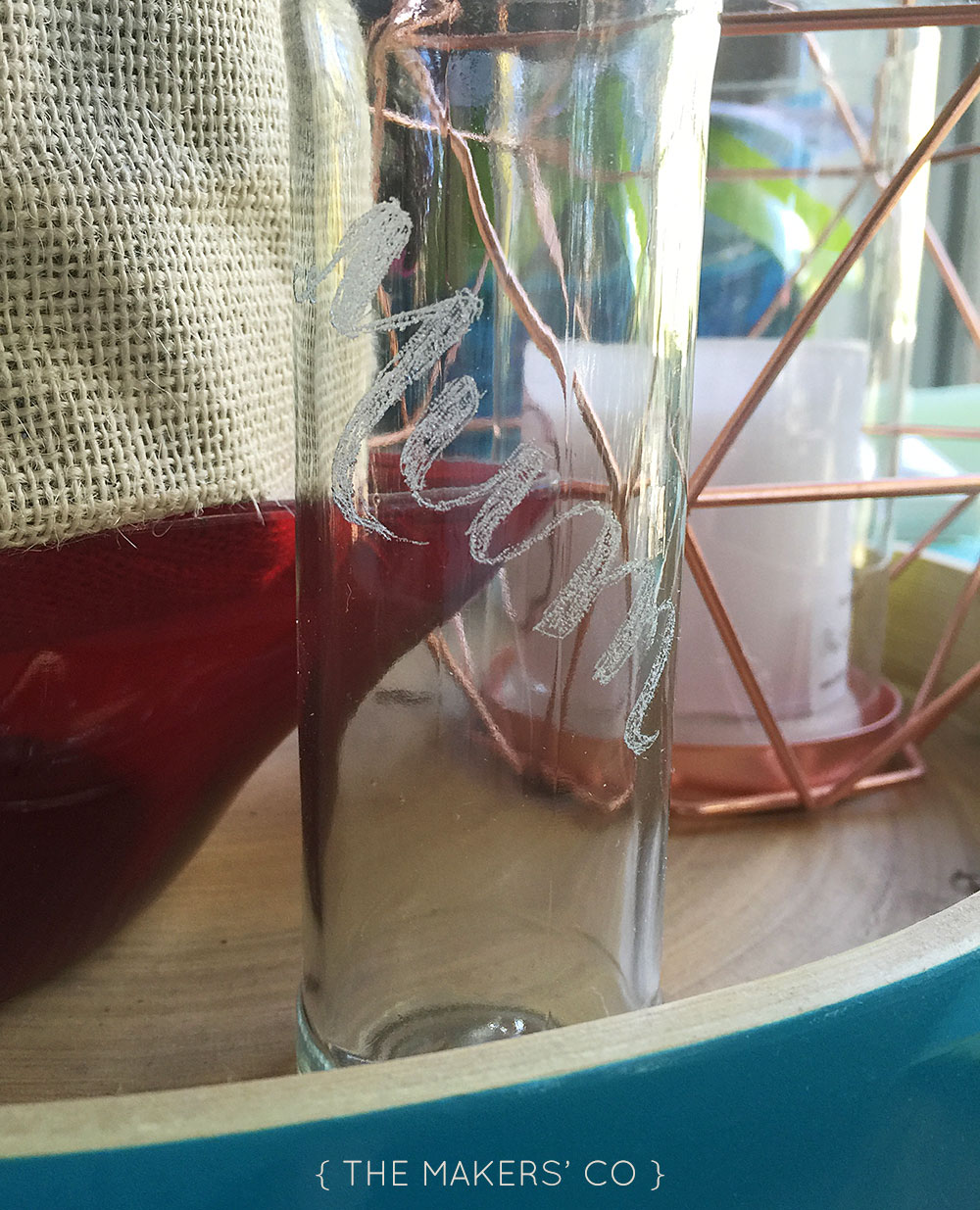 The box says you can also engrave on a variety of surfaces, like wood and leather… Soooo now I need to go and buy some leather! I didn't really need another craft hobby, but there you go. I want to engrave ALL THE THINGS.
At just $39RRP, this little tool is a great addition to any makers' toolkit, and I'm pretty excited about finding more fun things to do with it!
---
Disclaimer: The product for this review has been gifted to me, no payment has been received. All opinions are genuine and my own!